>

>

Ana Margarida Santos gave a talk in CIBIO
Ana Margarida Santos gave a talk in CIBIO
News
Tropibio visitor Ana Margarida Santos (Guida) from the Terrestrial Ecology Group (TEG-UAM), Ecology Department of the Universidad Autónoma de Madrid (UAM), Spain made an oral presentation entitled Island Tales: an overview of island life at the CASUAL SEMINAR IN BIODIVERSITY AND EVOLUTION WORKSHOP "TROPICAL BIODIVERSITY AND ECOSYSTEM RESEARCH" at CIBIO.
Title:
Island Tales: an overview of island life
Abstract:
Since Darwin and Wallace's voyages, islands have been recognized as natural laboratories for the study of ecological and evolutionary processes. Indeed, much of the research carried out on islands has significantly marked our way of understanding and conserving nature. Examples of this are MacArthur and Wilson's Theory of Island Biogeography, which continues to be a fundamental conceptual framework in areas such as ecology, evolution and conservation. In this talk, I present an overview of my main contributions about the processes leading to community assembly on islands, from dispersal, to ecological and evolutionary processes, also discussing about the consequences of human impacts on these threatened biotas.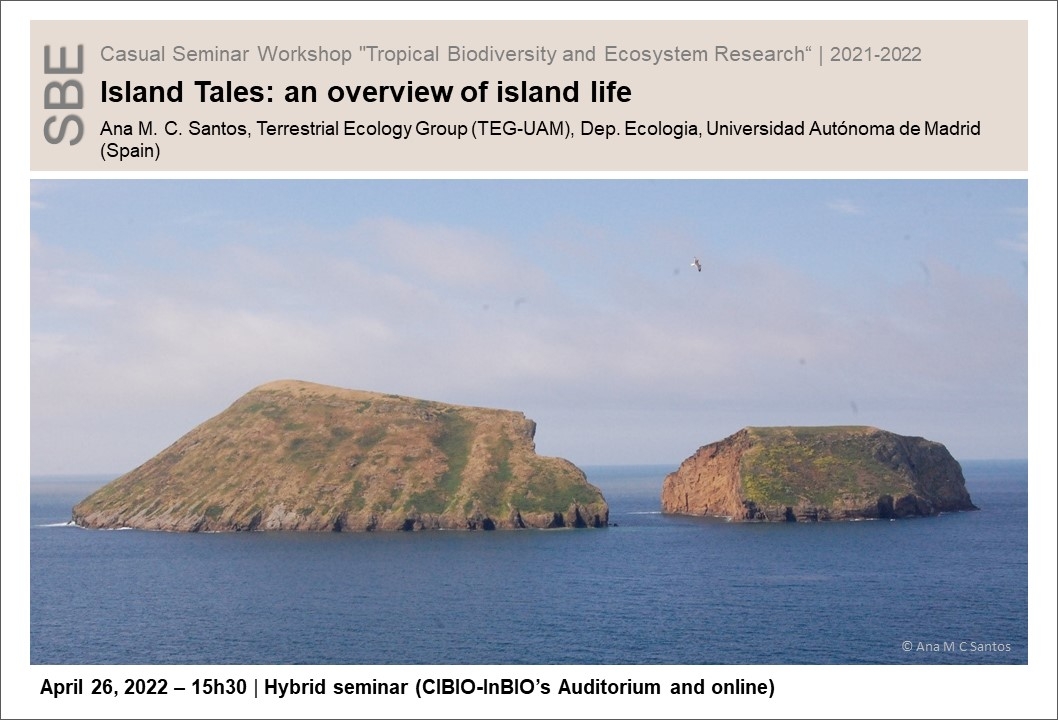 To know
more
.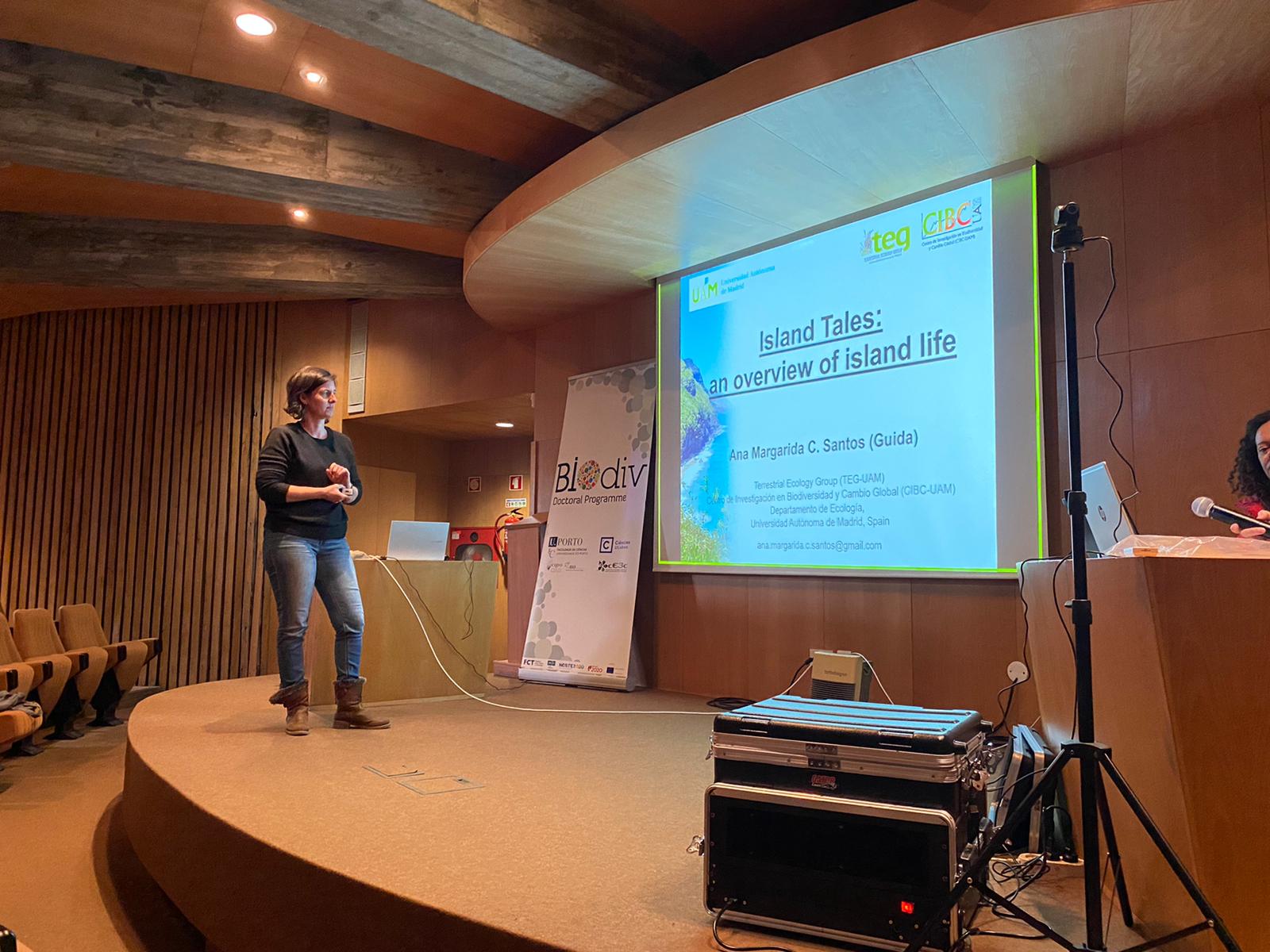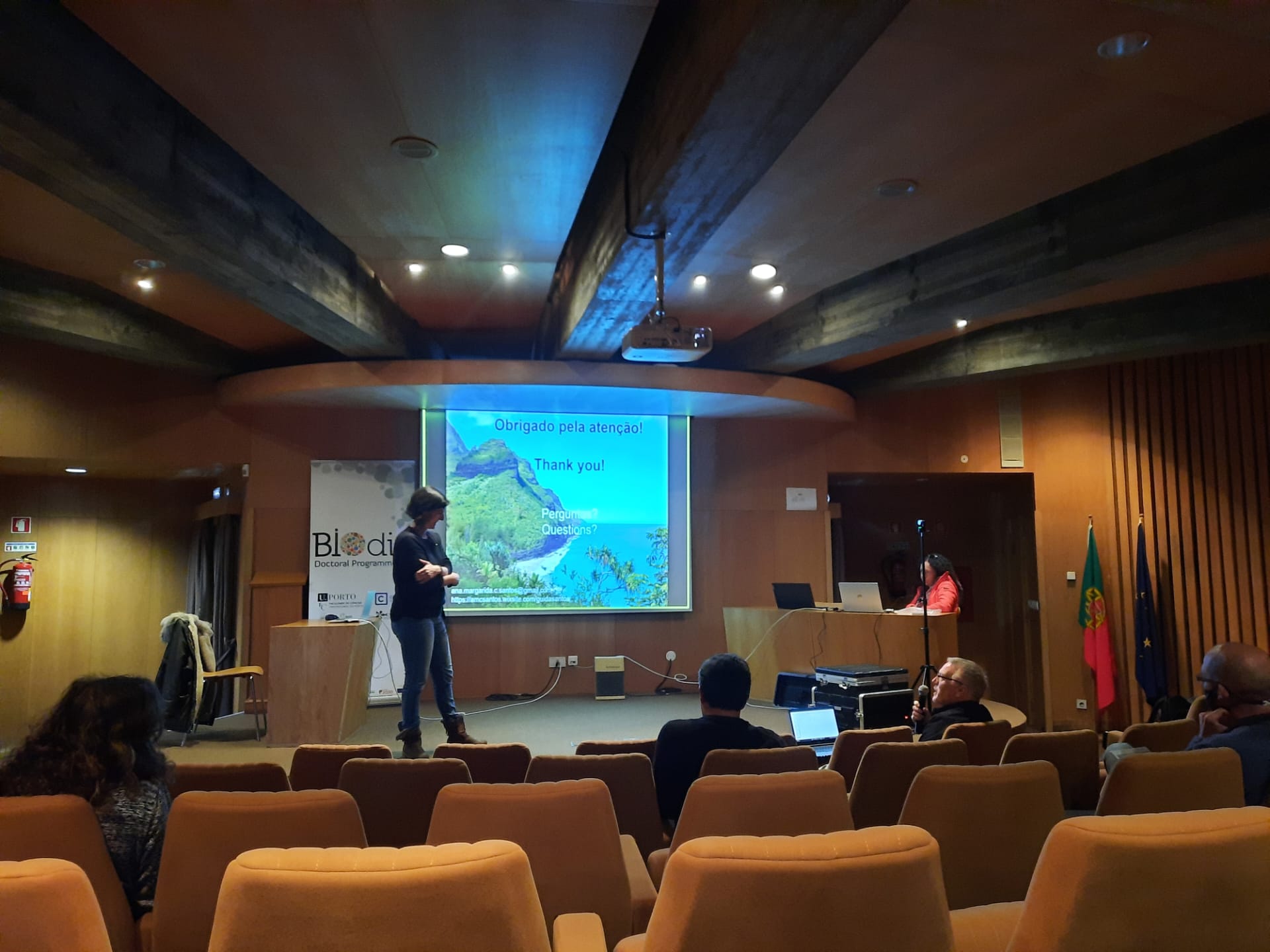 Photos from the talk at CIBIO.