>

>

Claudia Malhado attended a seminar series on digital games for nature
Claudia Malhado attended a seminar series on digital games for nature
News
The seminar was presented by Professor Pedro Beça (University of Aveiro, Department of Communication and Art) who contextualized the experience with developing digital games for promoting knowledge about environmental preservation and biodiversity conservation, and explained the Gamers4Nature (G4N) Toolkit to Game Design. To know more about the project read
here
.
Talk abstract:
The reconnection with nature is important for the adoption of sustainable environmental behaviors and, due to their interactive and immersive narrative, digital games emerge as an innovative approach in promoting knowledge about environmental preservation and biodiversity conservation. In the Gamers4Nature project, a set of strategies were developed and implemented capable of sensitizing young students to the importance of environmental preservation and biodiversity, through the creation of digital games and providing opportunities for co-learning and knowledge sharing based on experimental learning. in outdoor environments. One of these strategies is the Gamers4Nature (G4N) Toolkit to Game Design, a physical and digital artifact designed to be used by non-specialists in game development sessions, contextualized in issues of nature protection and environmental preservation.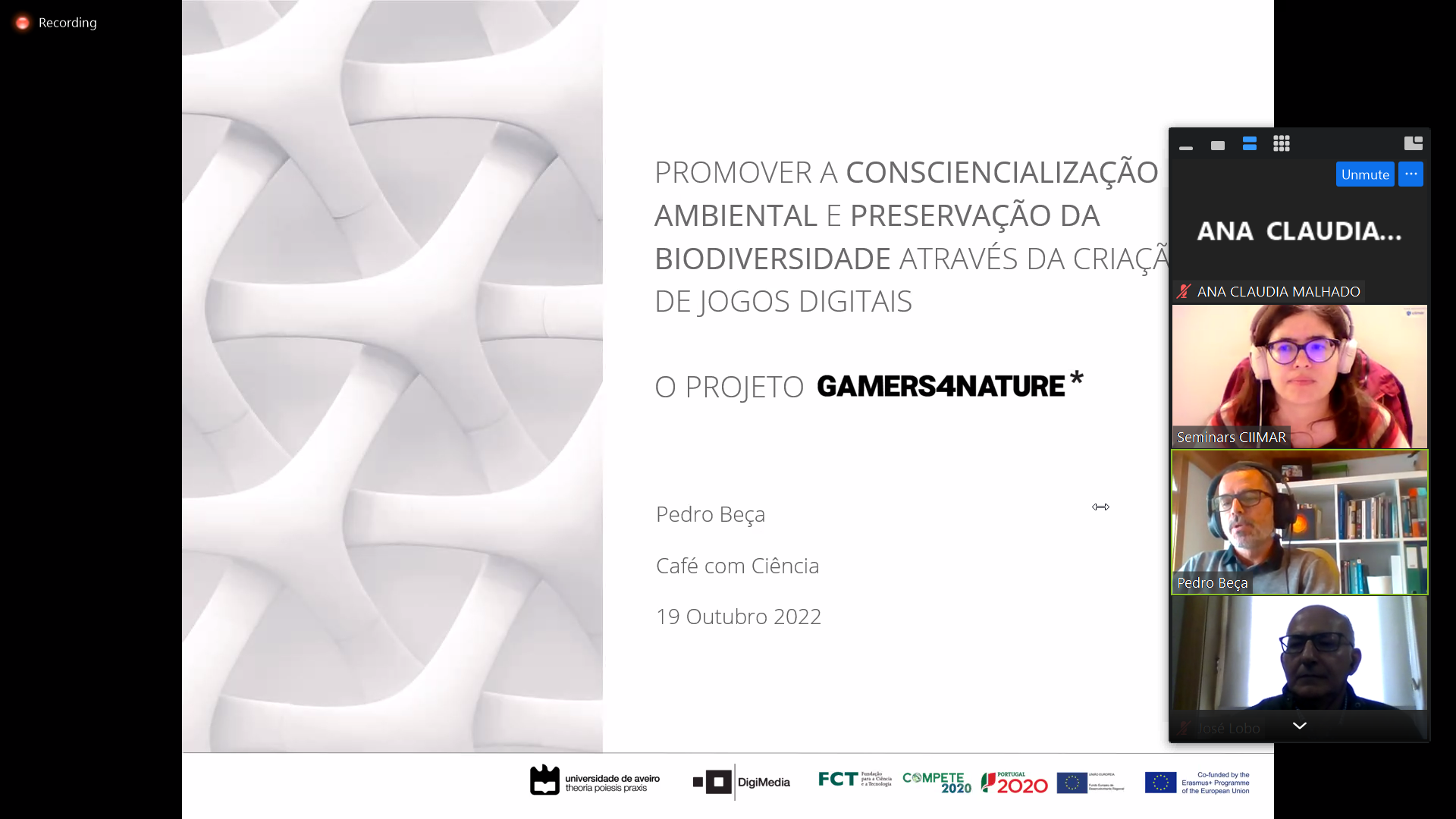 Screenshot from the start of the Seminar.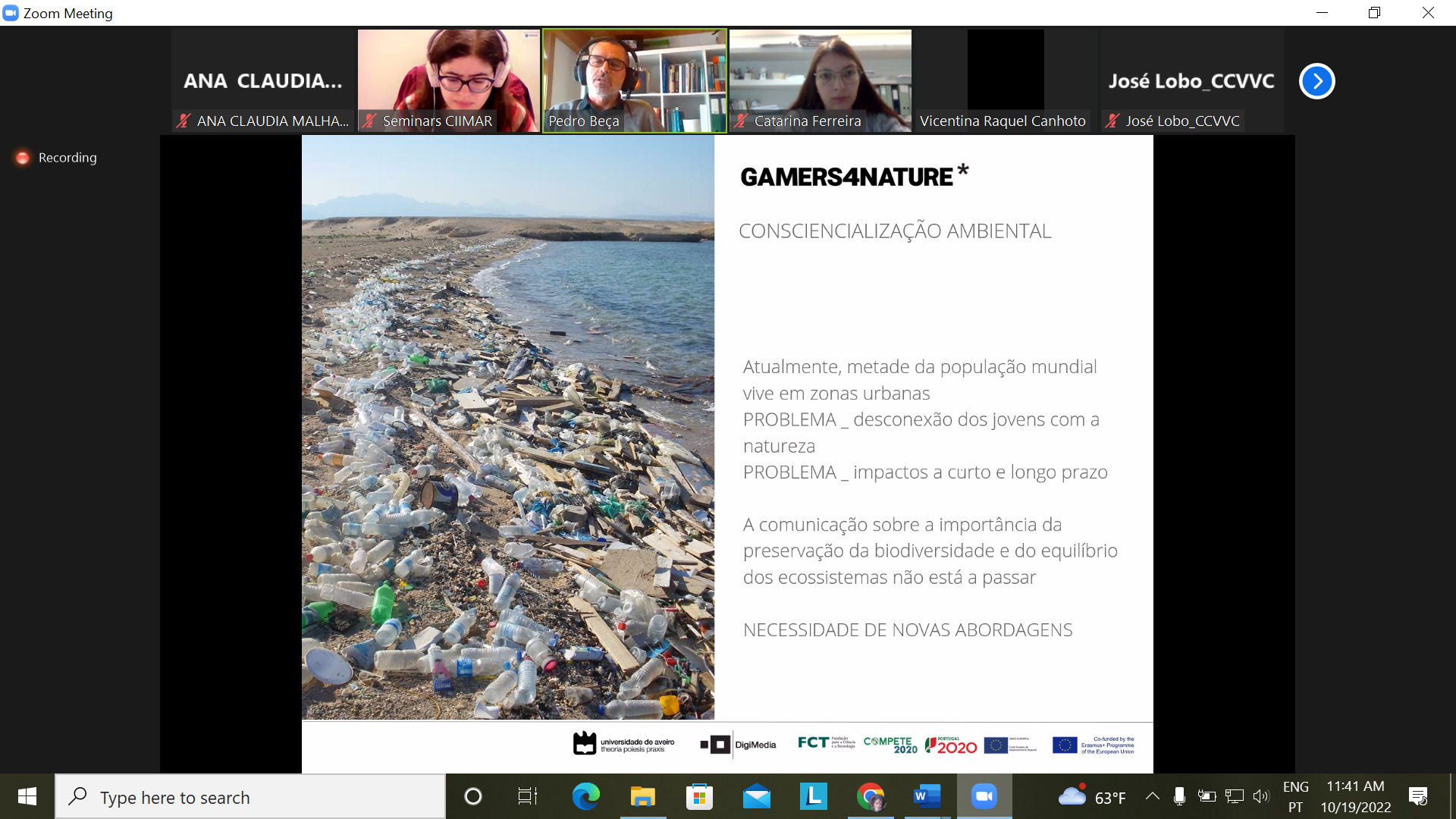 Screenshot for the gamers4nature explanation.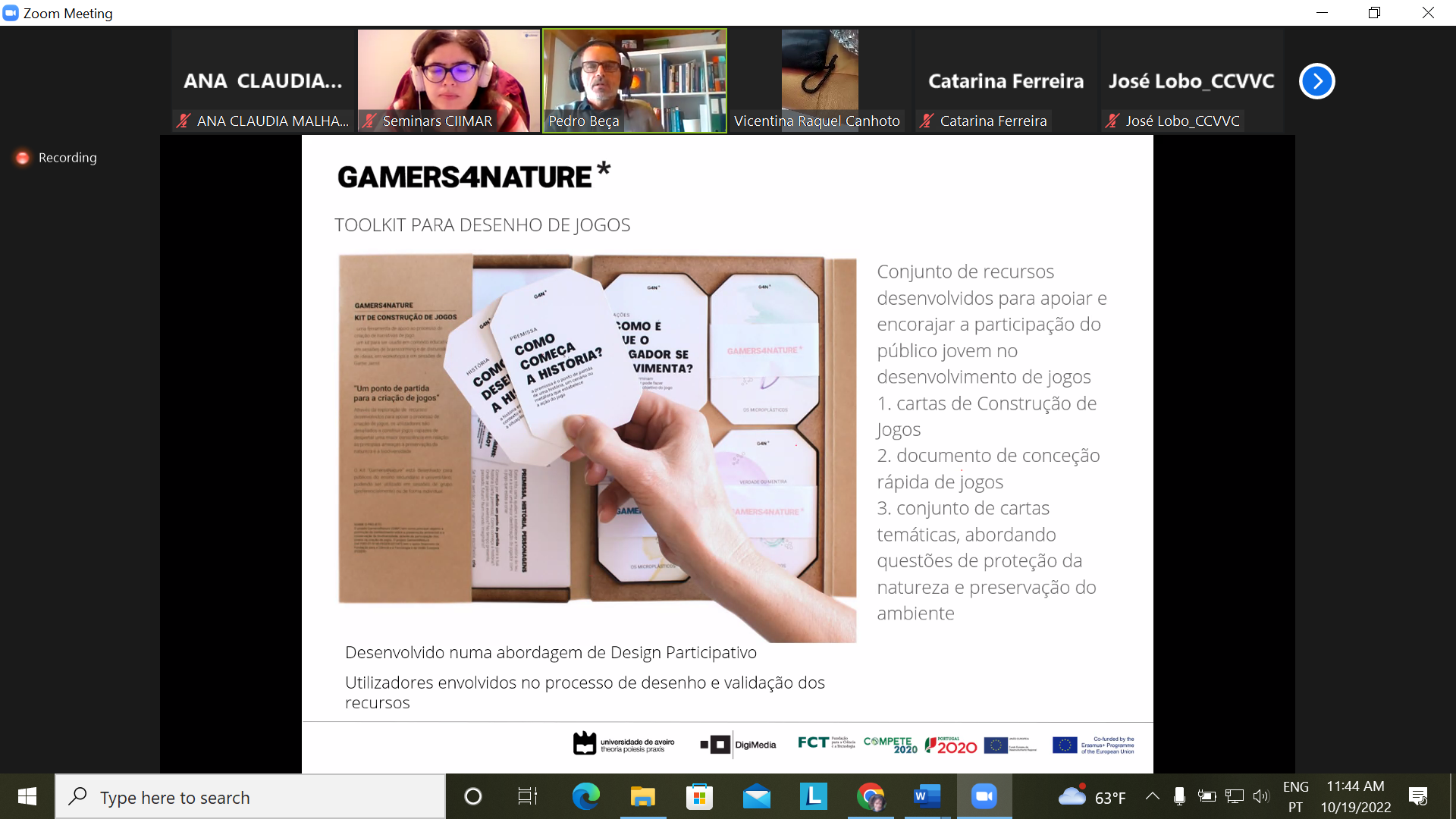 screenshot for the toolkit.