>

>

Filipa gave a talk at CIBIO
News
Tropibio Researcher Filipa Palmeirim has given a talk on the Welcoming Seminar on Biodiversity and Evolution at CIBIO.
Welcome Seminar

Title: Biodiversity in fragmented landscapes: from terrestrial to insular forest patches
Habitat loss, fragmentation and subsequent degradation are primary drivers of biodiversity loss worldwide. In the tropics, hydropower development is becoming a major cause of habitat loss and fragmentation, often creating vast archipelagic landscapes, in which forest islands are isolated within a uniformly hostile open-water matrix. This talk has explored how species respond to insular habitat fragmentation as induced by dam construction. Such species responses were then be contrasted with those found for terrestrial matrix settings. Study cases on multiple taxonomic groups from the Brazilian Amazon and Southeast Asia were presented to illustrate the variety of species responses to habitat loss and fragmentation.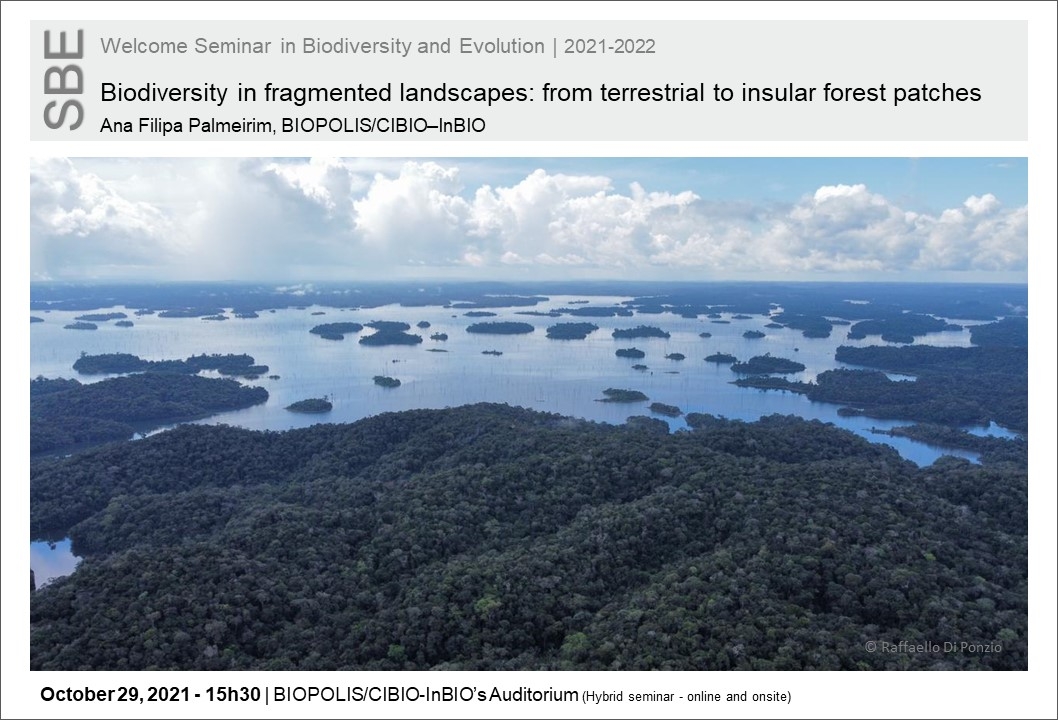 Click
here
to watch the webinar recording
Know More