>

>

Filipa Palmeirim hosted the invited seminar in biodiversity and...
Filipa Palmeirim hosted the invited seminar in biodiversity and evolution of CIBIO.
News
On Friday 3rd March, Tropibio hosted an invited seminar in biodiversity and evolution titled "Eco-evolutionary aspects of species interactions through the lens of networks." The seminar was delivered by Carine Emer from the Rio de Janeiro Botanical Garden and Sérgio Timóteo from the Centre for Functional Ecology at the University of Coimbra.
The seminar focused on the interconnectedness of all species on Earth and how ecological interactions can be studied through ecological networks. The speakers used network theory to explain how avian seed-dispersal has been affected by fragmentation and defaunation in the Atlantic Forest of Brazil, and how socio-ecological systems in the Amazon can be assessed using this approach.
The second part of the seminar delved into the role of keystone species for multiple types of interactions. Through a meta-analysis, the speakers proposed that the importance of keystone species extends across multiple ecological niche dimensions independently of their abundance, with significant implications for ecosystem resilience and conservation.
The seminar was held at CIBIO-InBIO's auditorium on the Campus de Vairão and was attended by researchers and students interested in biodiversity and evolution. More information about the event can be found on the CIBIO-InBIO
website
.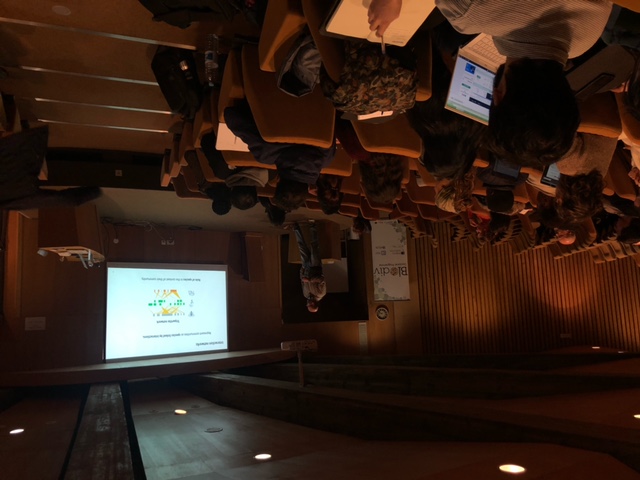 This photo was taken during the seminar in the CIBIO auditorium.