>

>

Junior researcher from Brazil visited CIBIO
Junior researcher from Brazil visited CIBIO
News
Junior Researcher Felipe Alexandre Vieira a doctoral student from the Postgraduate Programme of Biodiversity and Conservation in the Tropics (PPG-DIBICT) from the Federal University of Alagoas (UFAL) visited Tropibio team in March 2022.
Felipe is supervised by the Tropibio ERA Chair Richard Ladle and he works with the identification of Cultural ecosystem services in protected areas with the objective of understanding Cultural ecosystem (Dis)services for different groups of users on a spatial and temporal scale; and to analyse the correlation between cultural ecosystem (dis)services and ecological processes.
This exchange contributed immensely for strengthening the connections between Felipe, and the Tropibio members based in Vairão. Also, the visit was a great opportunity to discuss his PhD research, and to align the methodologies being used in the 'Assessing the Cultural Value of Protected Areas in São Tomé and Príncipe' project. This methodology is about employing machine learning to classify photos published on social media platforms.
Felipe is joining the Tropibio expedition team to work in São Tomé and Principe in July 2022 to work in the project "
Action for sustainable landscape management in Sao Tomé e Principe
" under the subproject "
Assessing the cultural value of protected areas in São Tomé and Principe".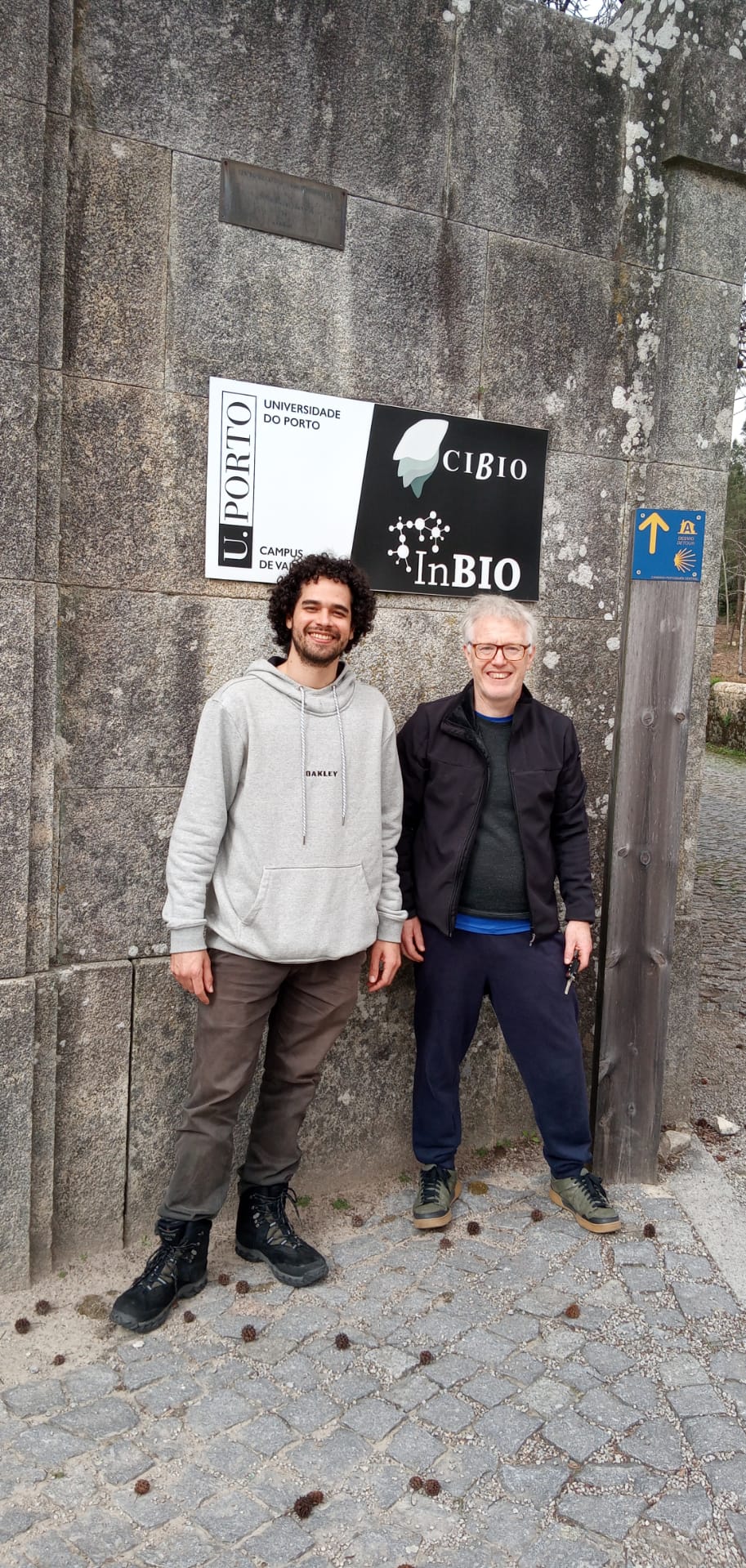 Felipe and Richard at CIBIO entrance.