>

>

Sonia Llorente-Culebras gave a talk in CIBIO
Sonia Llorente-Culebras gave a talk in CIBIO
News
Tropibio visitor Sonia Llorente-Culebras, a junior researcher (PhD student) from the Terrestrial Ecology Group (TEG-UAM), Ecology Department of the Universidad Autónoma de Madrid (UAM), Spain made an oral presentation entitled Trends in biodiversity studies on protected areas at the CASUAL SEMINAR IN BIODIVERSITY AND EVOLUTION WORKSHOP "TROPICAL BIODIVERSITY AND ECOSYSTEM RESEARCH" at CIBIO.
Title:
Trends in biodiversity studies on protected areas.
Abstract:
The planet is facing unprecedented levels of biodiversity loss. With the goal of preserving the most singular and biodiverse regions, most of the countries have designed a network of protected areas. Traditionally, prioritization frameworks have aimed to protect areas that represent the highest species richness or threatened species. Thus, the design, study, and assessment of protected areas has been addressed mostly from a taxonomic point of view. But these approaches may overlook the different functions that species perform in the ecosystems, as well as the evolutionary history represented by a set of species, ignoring very often other biodiversity facets as functional or phylogenetic diversity. Through a systematic literature review I have tried to detect biases in our knowledge about the diversity captured by protected areas. Trends in the diversity facet and the taxonomic group studied, the geographical region of study or the data source of the research, among others, have been detected.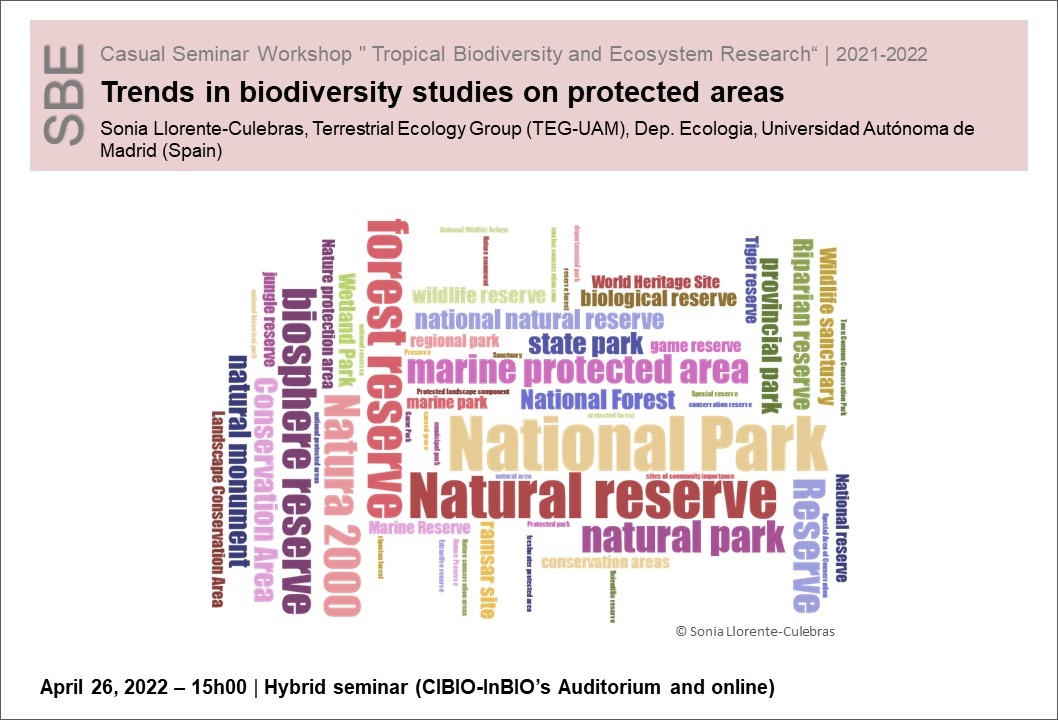 To know
more.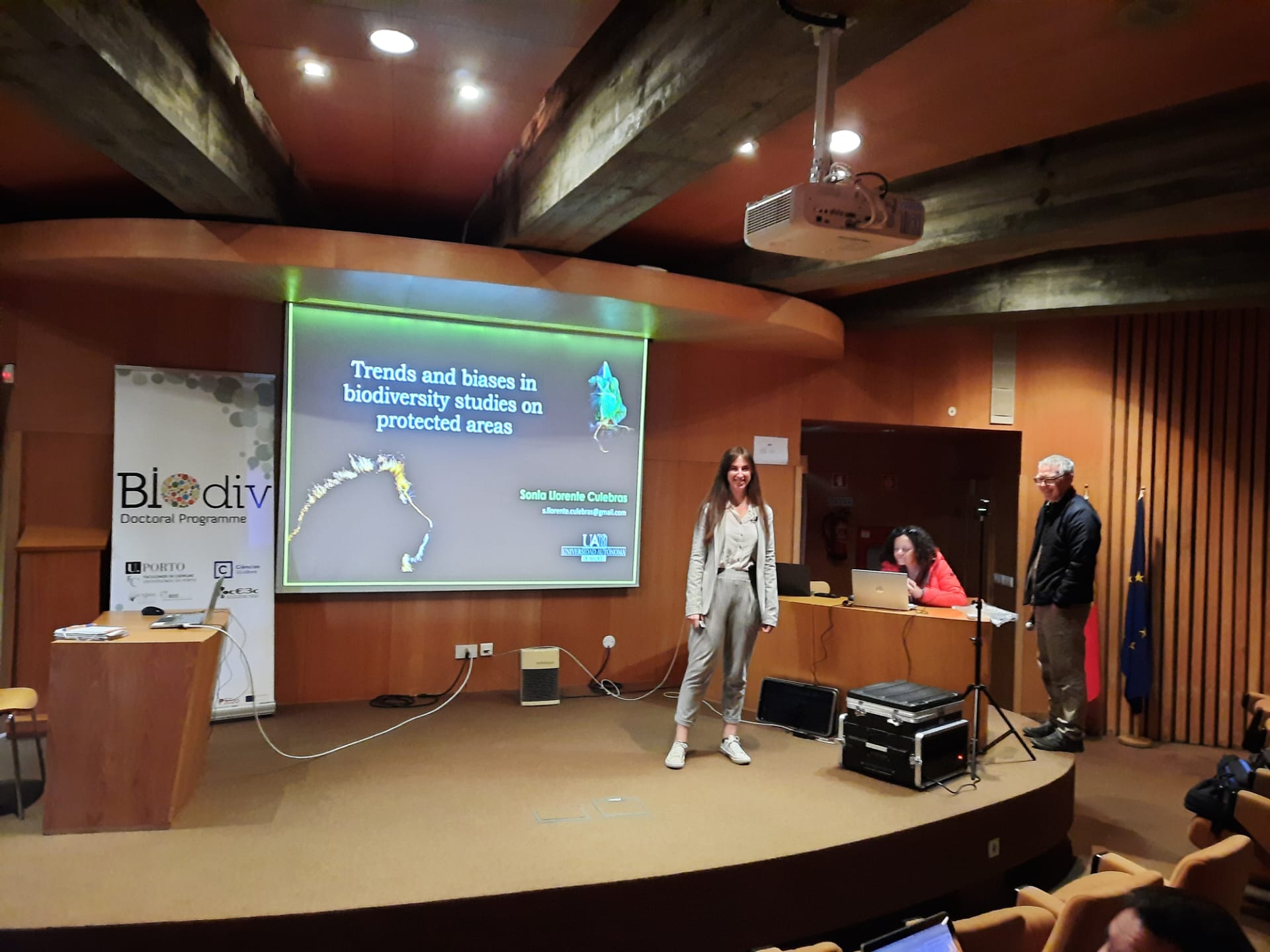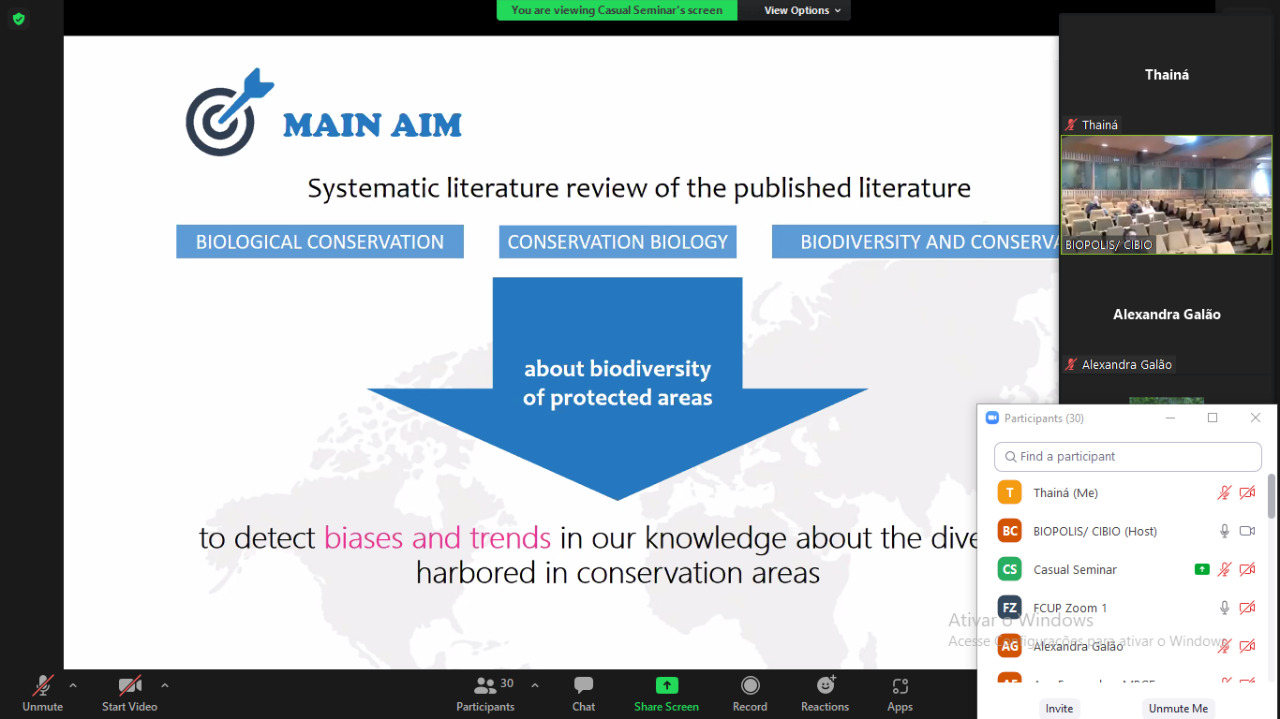 Photos from the talk at CIBIO and from the online transmission.