>

>

Tropibio junior researcher Laura presented at CIBIO
Tropibio junior researcher Laura presented at CIBIO
News
Tropibio junior researcher Laura Torrent Alsina (

PhD candidate)

made an oral presentation about her thesis project entitled "Emerging from the darkness: Ecosystem services provided by bats in Equatorial Guinea". at CIBIO.
Laura´s supervisors are: Hugo Rebelo (CIBIO-InBIO/ Faculty of Science - University of Porto), Adrià López-Baucells (Natural Sciences Museum of Granollers, Spain); and Javier Juste Ballesta (Departamento de Biologia Evolutiva, Estacion Biologica de Doñana).
This talk was part of the BIODIV Postdoctoral Program 1st year seminars.
Project abstract:
Equatorial Guinea is a country located in the Gulf of Guinea, Africa, one of the world's richest regions in bat diversity and endemism. The bat fauna from the continental region has not been surveyed since the 1970s, while major threats to the bat populations continue to rise. Thus, there is an urgent need to know the bats and provide local authorities with basic expertise. As part of Laura´s PhD project, she is doing a complete species taxonomic review and update species' distribution in the region by combining recent data with a museum collection from the 1990s. So far, they have identified 53 species and are still working on the molecular analysis for some rare and unidentified individuals. As a result, many species are new records for the country, and new species for science are a strong possibility. To fulfil the aims of the project, this year Laura will carry out field surveys in remote areas and collect more data. Furthermore, Laura and team will also work with local collaborators to build capacity and exchange research ideas.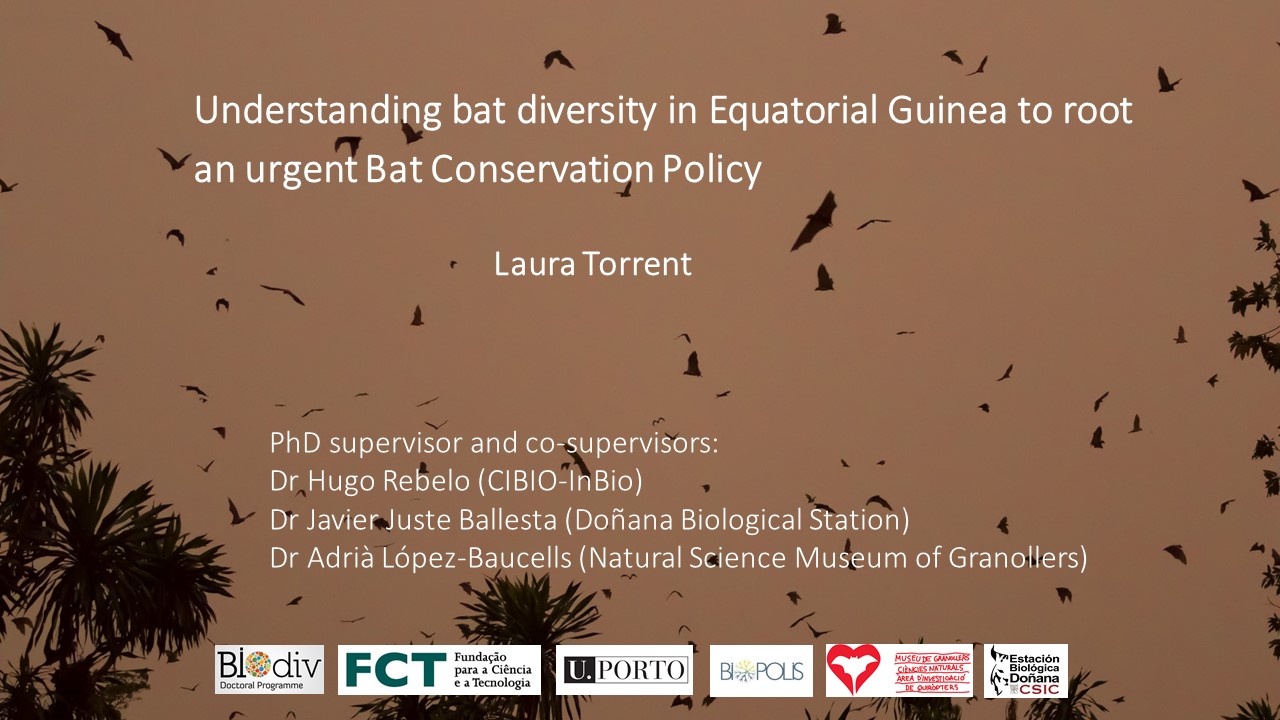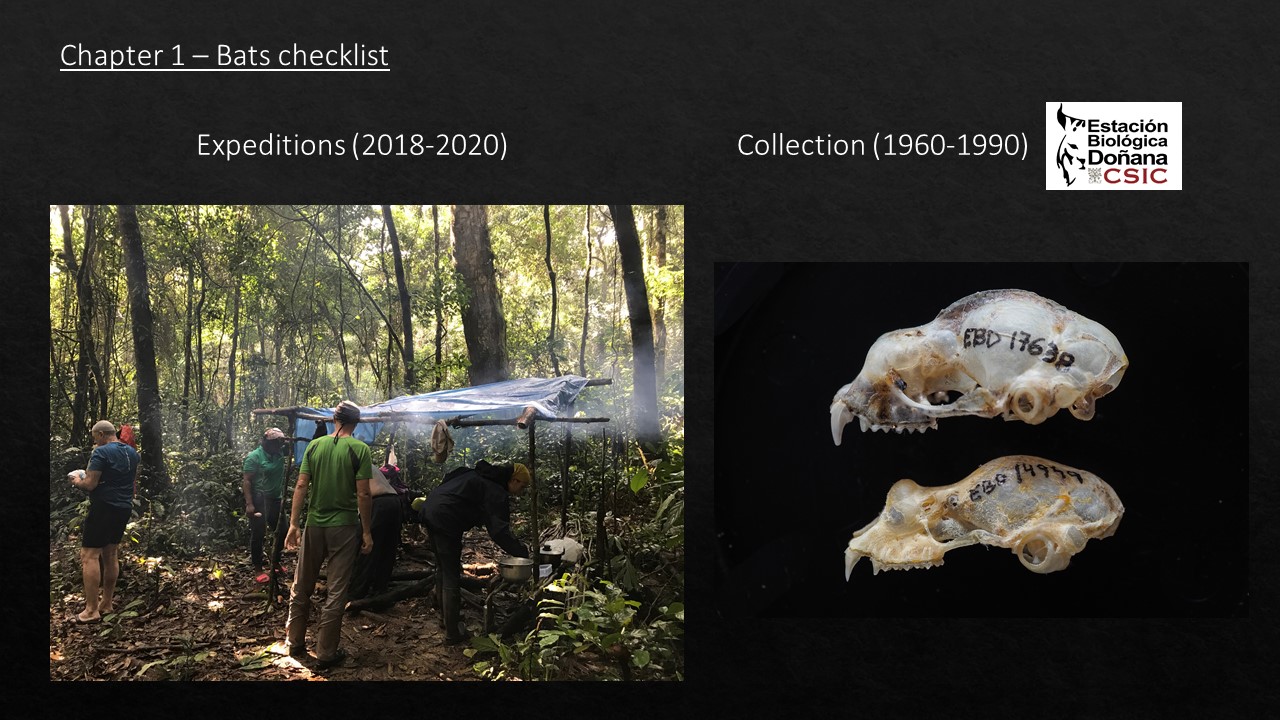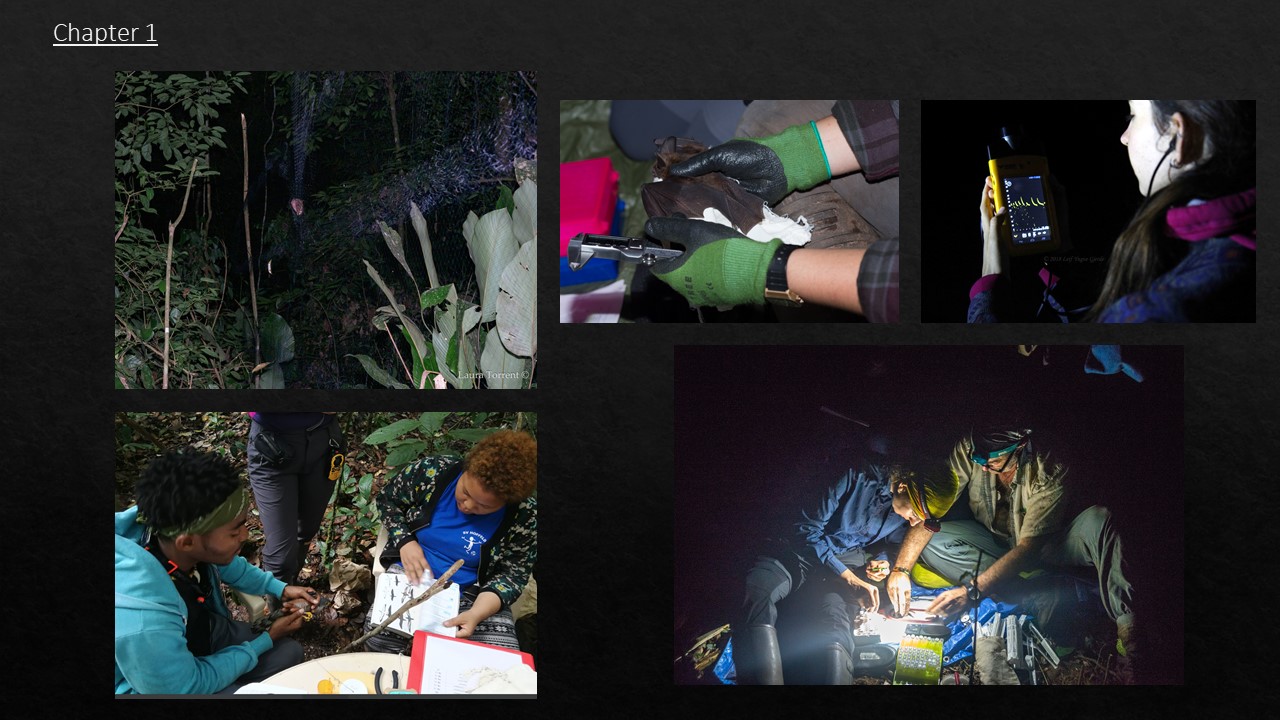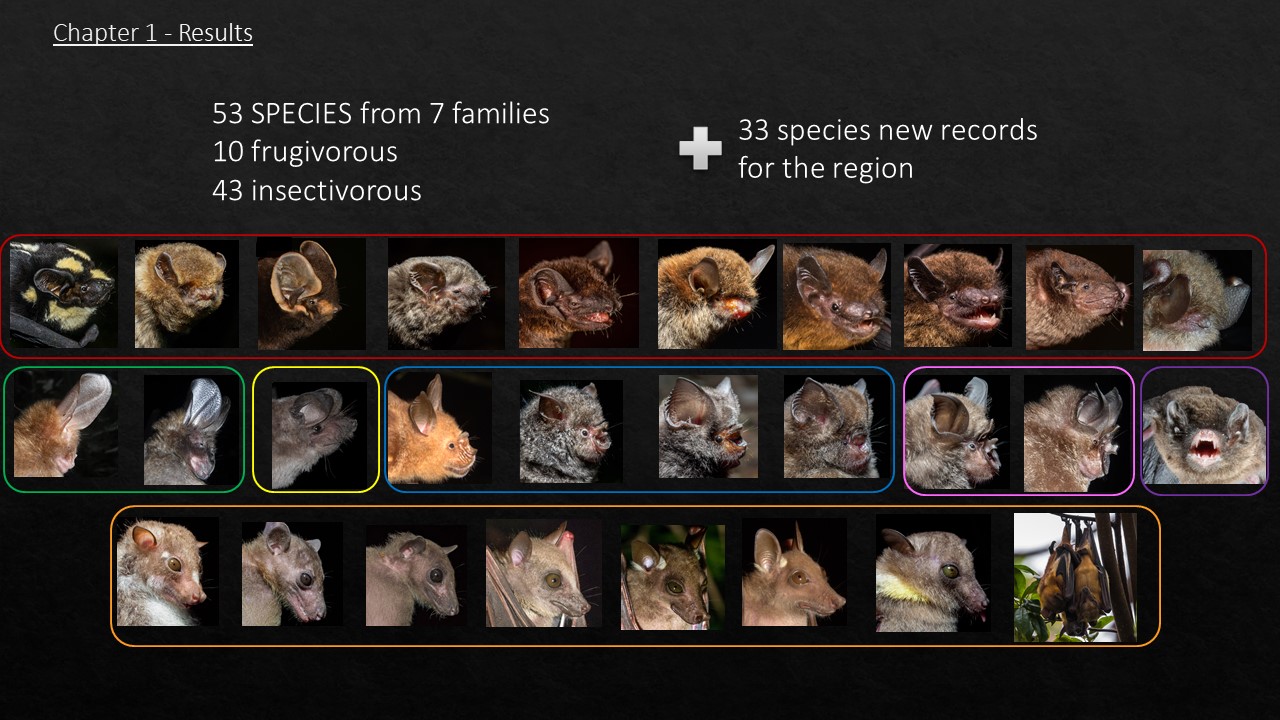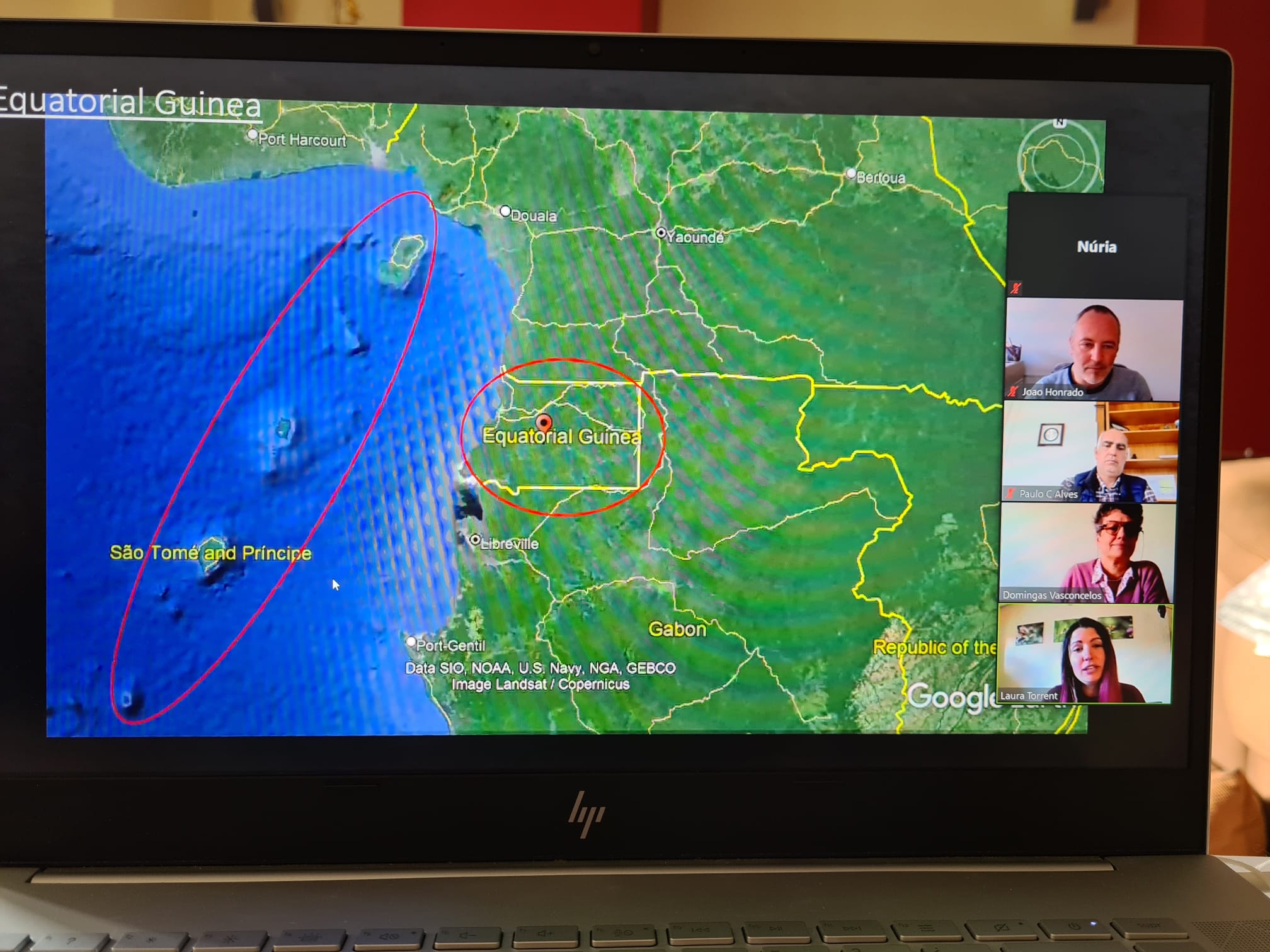 Photos and slides during Laura´s presentation.