>

>

Tropibio researcher delivery a Biogeography course in Namibia
Tropibio researcher delivery a Biogeography course in Namibia
News
Raquel Vasconcelos gave classes on Biogeography to the 4th grade students of Wildlife Management and Tourism course, University of Namibia, Katima Mulilo Campus from the 3rd to the 18th of October 2022.
The course covered the following
Biogeography themes
:
What biogeography is all about, Ecological Biogeography, Species distributions and niche concepts, Historic Biogeography, Dispersal, Speciation and Extinction, Island Biogeography, Disturbance and Succession, Biodiversity Patterns: Hotspots, and Challenges of Conservation.
Raquel also participated between the 14th and 16th of October, in the
field excursion
of the 1st and 2nd year students of the same course to Mudumu region. They visisted the Mudumu National Park to have contact with the Namibian fauna and flora, the Livingstone museum to participate in the eradication of invasive plants, the closed crocodile factory and the Kwando camp to learn about management of touristic infrastructures.
There were also several
networking opportunities
to contact with the staff, students and lecturers of UNAM and other universities that have links to UNAM. Raquel took part of several inforal dinners and gatherings where she met researchers from the University of Bonn, University of Cologne and UNAM members. She also had the opportunity to meet with UNAM alumni from previous years.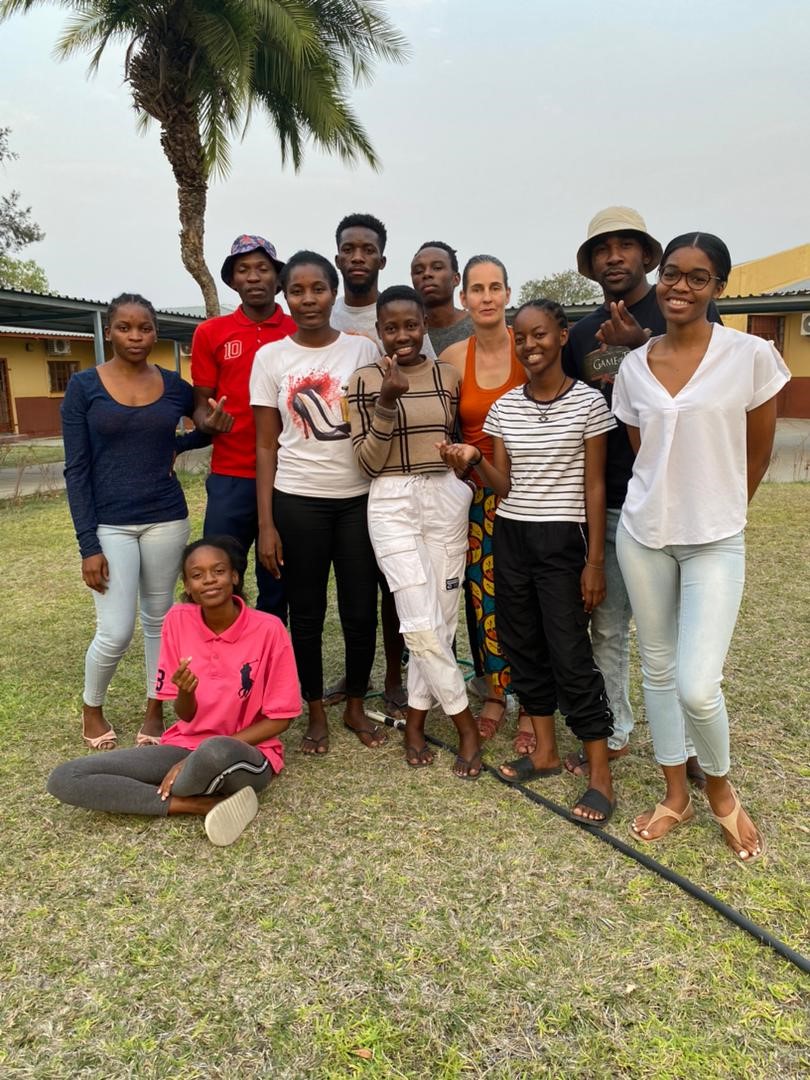 The 4th grade Biogeography class' students of Wildlife Management and Tourism course and Raquel.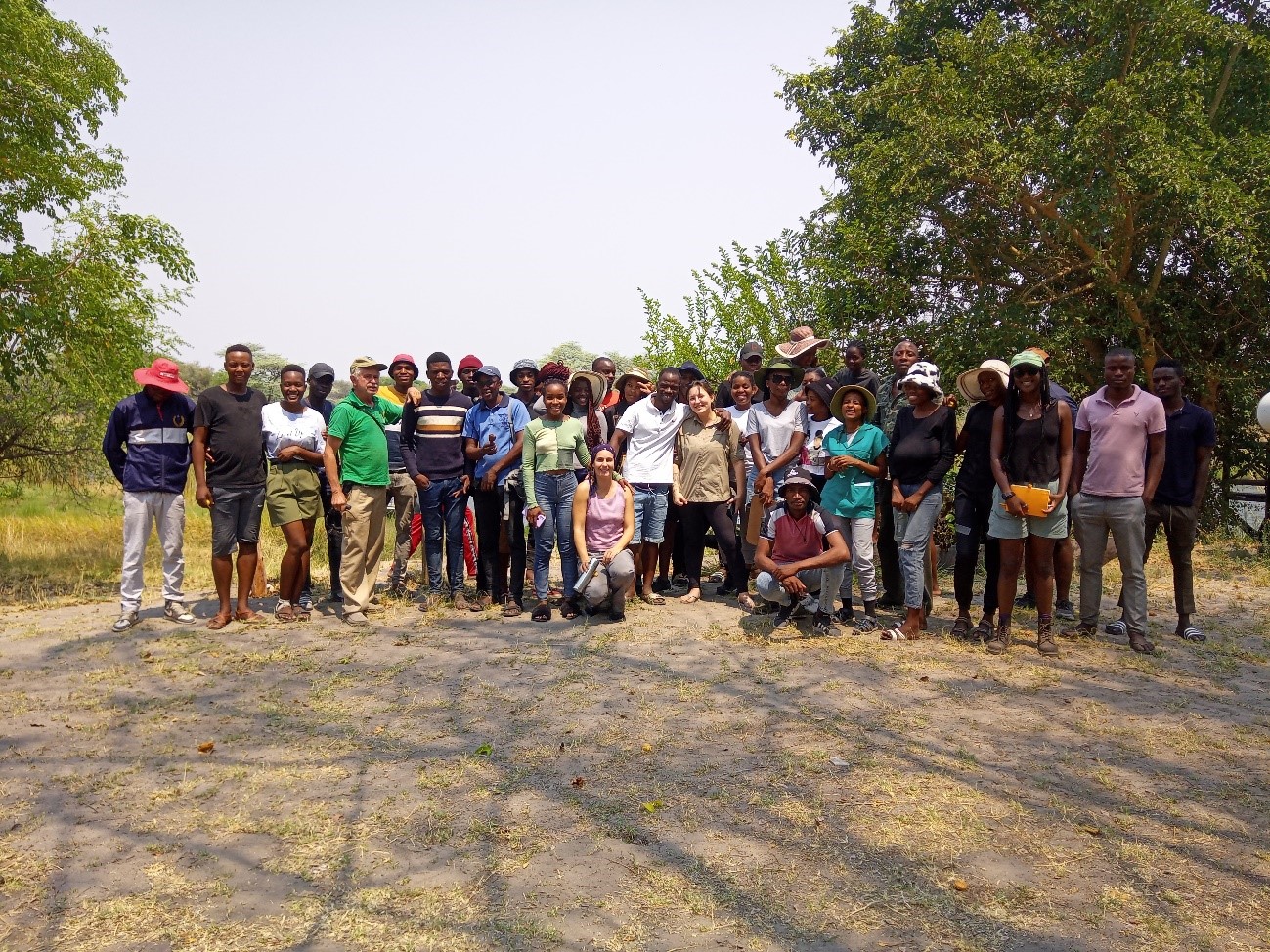 Students of the 1st and 2nd year of the Wildlife Management and Tourism course, Professor Ekkehard Klingelhoeffer, Aretha Chataa, the staff of the Kwando camp, and Raquel Vasconcelos.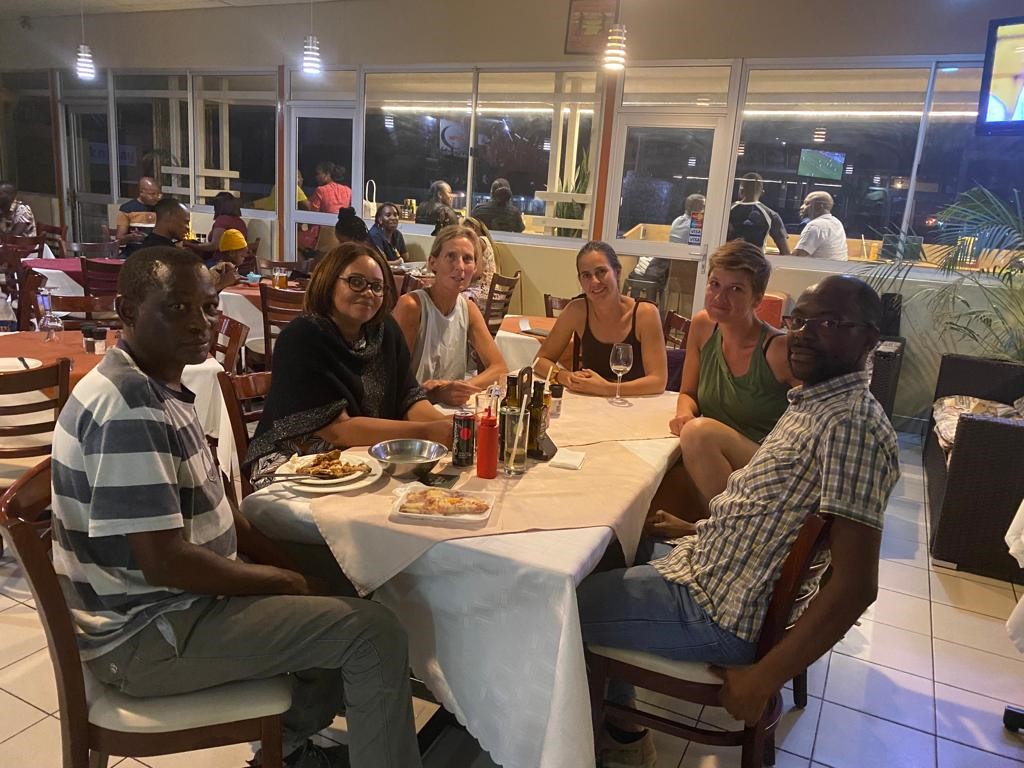 Informal gatherings for networking with researchers, staff, and students of UNAM and University of Bonn.