>

>

WORKSHOP COOPERAÇÃO EU-AFRICA
WORKSHOP COOPERAÇÃO EU-AFRICA
Event
Tropibio, Twinlabs and FCT invite for the live broadcast of the EU-Africa cooperation workshop on 7th of June 2022 at 9 am (GMT+1).
Objective:
to build essential assumptions of collaborative intent between Africa and Europe, including theoretical rationale, funding opportunities, limitations of the approach and other practical issues.
Target Audience:
CIBIO / BIOPOLIS/ University of Porto researchers and associated partners in Africa (www.unescolifeonland.com/en/); other stakeholders in Europe-Africa collaboration. Researchers in general.
Guest speakers from the Foundation for Science and Technology of Portugal (FCT):
Maria João Maia, André Mercier and Rui Munhá.
Moderator: Carlos Almeida Pereira.
Talk 1
"Political Dialogue on Science, Technology and Innovation Cooperation between Africa and Europe – Empowering Participation".
Talk 2
"Horizon Europe: sustainability of the ERA-CHAIR project and opportunities for the future".
Talk 3
"Overview for African institutions: good practices for their insertion in the European research space".
Organizers:
Tropibio, UNESCO
Chair Life on Land,
Network of TwinLabs in Africa and Foundation for Science and Technology of Portugal (FCT).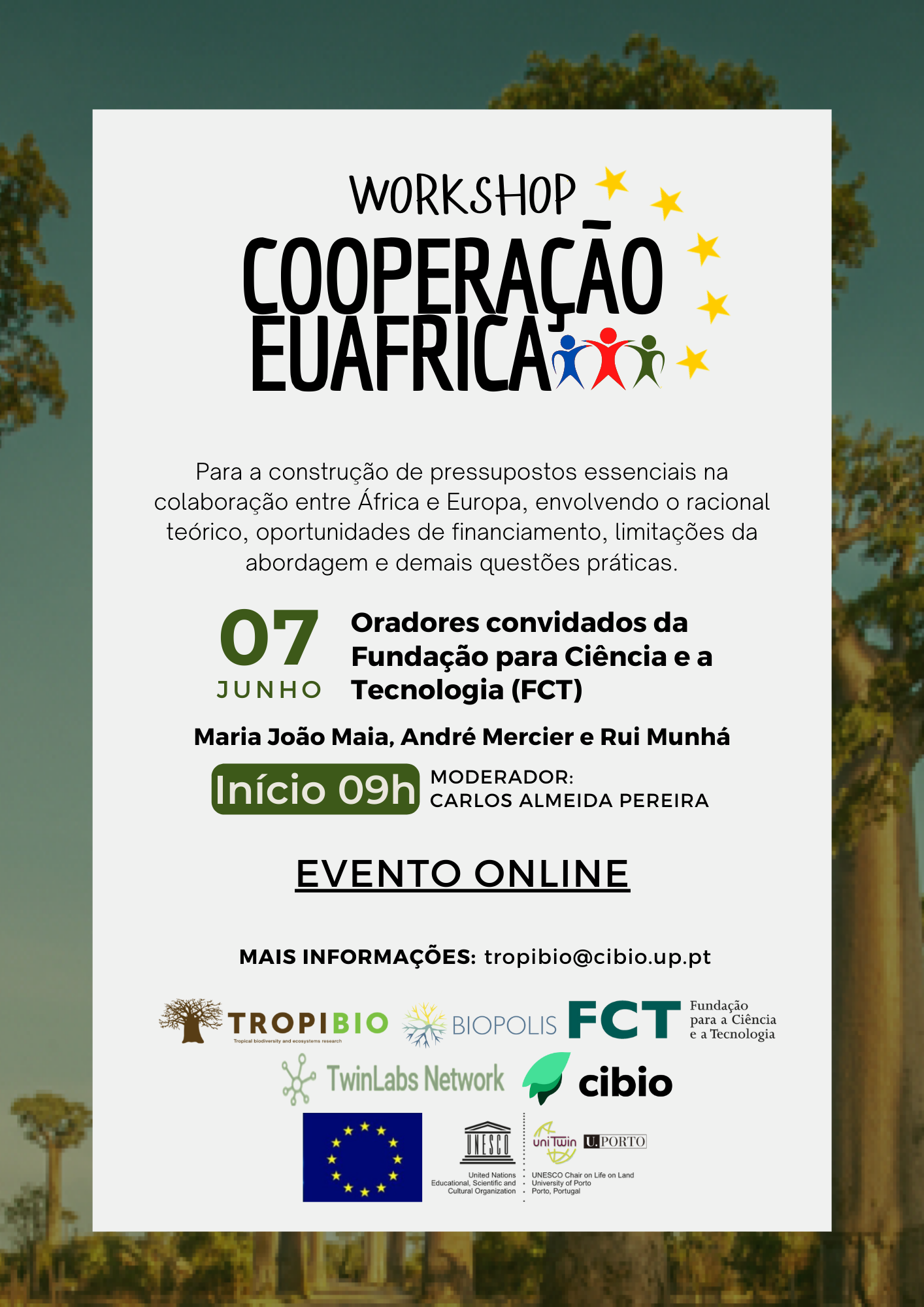 Questions:
tropibio@cibio.up.pt